So what separates those who become successful in life with those who achieve nothing? The answer is in the simple daily decisions we make. Leveraged over time. The answer is the Slight Edge, a concept popularised by Jeff Olson, and his book called 'The Slight Edge', (must read btw)
Before we die, we would have made millions of decisions throughout our lives. Many of these decisions being seemingly insignificant during the moment; Deciding to go for a jog on a rainy day or sitting at home and watching TV, Reading a self-improvement book or PK'ing some noobs in the wildly.
We often believe in the Quantum Leap fallacy, the idea that success happens after huge bursts of willpower or some sort of divine intervention. You have seen it before, the friend who joins the gym for a month and expects to look like Dwayne Johnson. How about your other friend who invested in bitcoin and now patiently waits for his billions?
It's easy to see why this happens, we live in an instant gratification society. We assume that results should come quickly in everything we do. If we want it, we get it. If you want some food you can hop on Uber Eats and order the burger, if you want entertainment you can hop on YouTube and watch an endless amount of prank channels, if you want a Vinyl wall decal of half an Asian businessmen Amazon can deliver that to you within 3 days. No really, you can buy that shit… It's got pretty good reviews too. The moral of the story is that our brains have been programmed to expect results fast, it's even in our movies. You watch Rocky and you can see some bum become a boxing champion within the span of 2 hours.
The Truth About Success Isn't Sexy
Well, the truth about achieving things in life is not so sexy, it's nothing like the Rocky montages. This isn't a movie. Success stems from the mundane, it stems from the boring choices that you make daily that don't appear to matter much.
Having one cigarette at a party doesn't really matter much, it most likely won't do anything to your body. How about having that one cigarette a few times a week multiplied by a couple of years. Brah, now your lungs are exploding inside your fucking chest like Walter White.
How about making the choice to exercise three times a week, every week? You do it for one week and not much changes. You leverage those 3 workouts per week over 5 years and you look better than 95% of the population you might even add a couple of years to your life.
That's the Slight Edge, every single decision you make regardless of how small it might seem in the moment when leveraged over time creates your life. You are always moving slightly up and getting better with time or you are moving down and degenerating.
An easy way to illustrate this is by understanding the 1-degree mistake. In aviation, precision is a must and if a plane flies 1 degree off course it will miss its target by 92 feet for every mile it flies. If a plane flies from New York City to Los Angeles and is off track by 1 degree, that plane is going to end up being 50 miles off course. You need to respect your daily decisions as seriously as a pilot respects his bearings.
Pizza girl
I remember ordering pizza the other day, when I opened the door to grab it I was shocked at what I saw. The girl delivering the pizza was a girl I went to high school with, the last time I had seen her was 5 years prior, back when she had an athletic body, fast forward to now and she was severely overweight. I wondered how she let herself go like that?
Then it hit me! Right before high School finished she told me about scoring a job at Pizza Hut. Clearly, she didn't get obese overnight, but you multiply all those nights in which she took some left-over pizzas home and leverage those nights with time and you get an extra 60-100 pounds to her frame.
So, why does this happen?
Look, no one wants to get fat or get lung cancer, but human beings are notoriously myopic. We have a hard time grasping abstract concepts such as the effects that small actions have when leveraged over time. It is much easier to grasp the effects of big actions, it's easy to understand how doing drugs could ruin your life, but it's hard to comprehend how the Pepsi you drink every day might have the same effect on your health in the long run. It's easy to understand how gambling at a casino can affect your finances, but it's harder to understand the long-term effects of your credit card debt or student loans. Our brains always default to the easy concepts that they can understand, while omitting things that are slightly complex. Now consider this, the things that will improve our lives are easy to do:
• Meditating for 15 minutes a day is easy
• Reading a non-fiction book for 20 minutes a day is easy
• Exercising for 30 -40 minutes a day is easy
• Getting 0.1% better at your craft a day is easy
• Saving a little bit of money/ putting some in investments is easy
However, all these things are just as easy not to do. Your biology is against you. Your body wants to preserve energy for survival. Your body doesn't know that you are no longer in the stone age, it doesn't know that you have goals and aspirations. It doesn't give a flying fuck about your higher ideals, so your default mechanism is to resort to the easiest option- not doing anything, staying in bed and watching videos about '$17 fried chicken vs $ 500 fried chicken', (is anyone else addicted to this Buzz feed 'worth it' series?)
Areas To Focus One
So, what can we do to have the Slight Edge work in our favour? The first thing we can do is to bring more awareness into what we expose ourselves to in our lives. I have four main areas that everyone should focus on:
• Stimuli
• Associations
• Food
• Mission
Stimuli: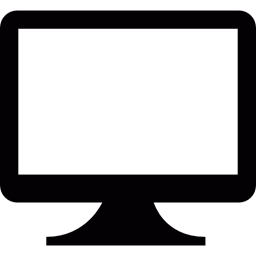 You should take some time to consider what type of stimuli you are allowing to seep into your life. I am talking about: The shows you watch, the music you listen to, the websites you visit, the books you read, and anything media based. Consider everything, are these things elevating you? Making you smarter, more aware? Or are you becoming numb, disengaged to life because of these things?
Associations: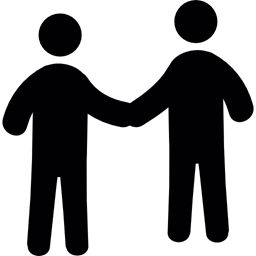 The people you hang around with, how do they influence you? Do they make you step up and become the best version of yourself, or do they dis-empower you? Are they achieving things in their lives and making things happen or are they 1 degree off course and bringing you down for the ride? Sometimes the people we hang out with are killing us slowly, perhaps it's time you re-evaluate your circle of friends.
Food:

Yes, yes I know your KFC double down burger is delicious but is eating a burger with two pieces of deep-fried chicken for buns every day really serving you? When was the last time you got your blood-work checked mate! Your cholesterol must be higher than Shaggy from Scooby Doo. You guys do know he was high throughout the whole show right? Pay attention to the things you put into your body daily, if you keep eating and drinking the way you do what would you look like over the next 5, 10, 20 years? Some of you might not even last that long with the shit you are eating.
Mission:

Do you have a mission in your life? Do you want to be an entrepreneur? A doctor? The best league of legends player in Oceania? Consider your daily disciplines, are you doing the small tasks daily that are needed to realize your mission? Will your vision be realized or are you waiting for the quantum leap to happen like in the movies?
The slight edge is real, it's based on mathematics, it's so simple and yet we ignore it. It's time you start paying attention to your daily disciplines. It's not exciting, but the small things are what build up to shape our destinies. When you look at any success story, don't be so quick to play the luck card. Investigate and see if the Slight Edge was at play, it usually is, it's just that no one wants to talk about it.