"It is a frightening thought that man also has a shadow side to him, consisting not just of little weaknesses and foibles, but of a positively demonic dynamism."
Before realizing your potential in this world you must stare deep into the abyss of your psyche. There you will meet your dark side. The final key to the puzzle.
Iron Mike Tyson's Legendary Transformation
Mike Tyson is perhaps one of the most interesting people in the world. During his youth Mike was known for his aggressiveness and recklessness.
Tyson was notorious for his hedonic lifestyle – the guy had pet tigers. When is that ever a good idea? He also had various legal battles ranging from assault, domestic violence and rape.
Over the years I have watched Mike Tyson transform into a completely different being. A man who is more patient and at peace with life. Something has changed in him. When you look in his eyes you will see a joy and happiness that was missing from his youth. His eyes tell a story of a man who has dealt with his dark side and destroyed his demons.
It's no secret that Mike Tyson had a troubled upbringing. He grew up in the mean streets of Brooklyn. His father was absent, leaving his mother to take care of him and his siblings. But she died when Mike was only 16. Mike suffered severe bullying which lead him to getting into many altercations on the streets.
Tyson was known for collecting pigeons during his youth – a habit he would carry through to adulthood. His first fight occurred after an older kid had pulled the head off one of his pigeons. Tyson was arrested 38 times before he was thirteen. He even spent time in a school for young tyrants. Tyson developed an untamed ego from being the youngest heavyweight boxing champion of the world, staying undefeated for 37 fights spanning over 5 years.
When you look at Mike Tyson's life you can get a glimpse of the dark side.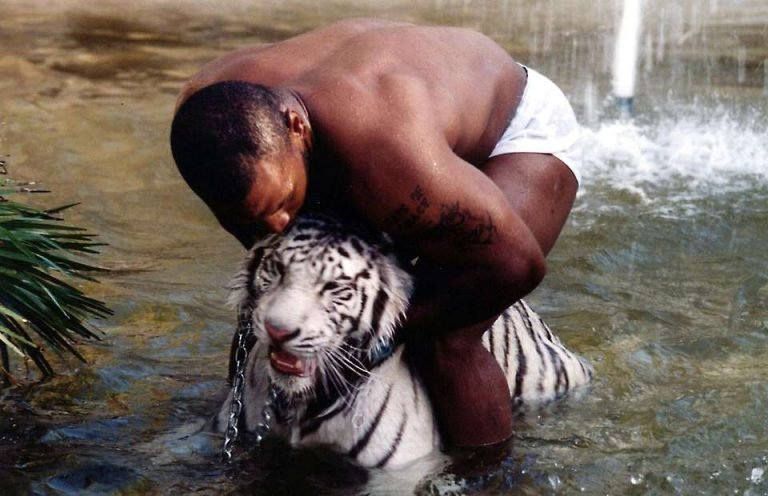 Carl Jung's Shadow Explained
Carl Jung famously popularized the concept of 'The Shadow'.
That is the dark side of our personality consisting of all the negative qualities we repress from the world. The greed to have more than others, the selfishness in our actions and thoughts. The desire and lust for debauchery. The acts of aggression and violence are part of our shadow personality.
Vices derived from evolution.
Jung says,
"We carry our past with us, to wit, the primitive and inferior man with his desires and emotions, and it is only with an enormous effort that we can detach ourselves from this burden."
It was not too long ago when we had to split other humans' skulls in order to secure claim to territory and food. When selfish pursuits were advantageous and rational for survival, allowing us to successfully spread our genes.
But humans are a special species.
The gift of intelligence has allowed us to create modern civilisations. Civilisations that reward the collaboration of the group over selfish indulgences of the individual. Civilisations that abhor the qualities of our dark sides through which our stubborn evolution stay intact.
It then becomes sensible to hide these qualities from other people. More importantly it becomes advantageous to hide these demons from ourselves. So what happens when we repress our shadows for too long?
Complete chaos and anarchy.
The shadow when left to its own devices could eventually consume a man.
The bullied student who previously couldn't hurt a fly turns into a mass school shooter.
The priest who dedicated himself to God is exposed as a serial paedophile.
The president who was once loved by his people becomes a genocidal dictator.
These are the extreme consequences that occur when people cling to illusions and masquerades.
When they see themselves as paragons of virtue whilst ignoring their faults.
Mike Tyson was a man who could not control his dark side, instead letting it run rampant in the world.
Acting more like an animal – responsive and impulsive – than a human. It's a miracle he is still alive as many others who have succumbed to their shadow suffered worse fates. Mike became a better man and found peace only after confronting his shadow. This is the courageous act we all must face.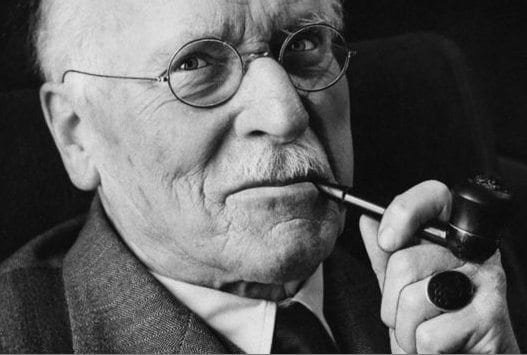 Battling your Demogorgon - Commencing Shadow work
Have you ever treated someone so badly that you felt shame and regret afterwards?
Did you think to yourself, "How could I have done that?"
Perhaps you snapped on someone who didn't deserve it. Maybe you were in a relationship and gave into temptation and cheated on your partner. How about dark thoughts about beating someone up to a pulp?
Life constantly gives us glimpses of our shadow, but most of us choose to ignore it. And yet if we could read each other's thoughts there would be no such thing as friendship on this planet. The more we repress our nature, the easier it is for the volcano to erupt. When this happens we are capable of darkness we would have never thought imaginable. When we look at criminals such as killers on TV, we are disgusted by their actions, even slightly fascinated. Yet we fail to understand that we too under the right circumstances could be the ones in cuffs.
To master yourself you must develop deep self-awareness. You must be able to look past the image of a paragon of virtue your ego has constructed. Be honest with yourself about your dark, dirty desires and confront them. We live in a world where people engage in rampant virtue-signalling.
People post on social media about the charities to which they donate and the good deeds they have done to reinforce a created image. These people are often some of the cruellest behind the scenes when the camera is off. You don't want to be like them. Choose to accept reality as it is.
To make conscious the aspects of your psyche that are unconscious first observe how you judge other people.
We often project hidden shadow elements of our psyches onto others. When we get offended by someone being rude, it means a part of ourselves can be rude. When we get offended by someone being selfish, it means we too can be selfish. The ego becomes offended by the actions of others as a way of distancing itself from them. We think to ourselves, "I would never do something like that", yet we likely engage in similar behaviours unconsciously.
Here is what Jordan Peterson had to say about the Jung's Shadow.
Begin a meditation practice so you can learn to watch the inner voice without judgement. This way you can observe the thoughts from your dark side instead of repressing them. Mike Tyson is an avid meditator; he even did some work with Sadhguru – a famous yogi from India. I believe this practice has helped calm his mind allowing him to learn about his ego that dominated his youth.
Mike Tyson also seems fond of using psychedelics, a method many claim allows them to gain a different perspective of their psyches through self-reflective tips.
I believe that meditation alone will be enough for most of us if we commit to a consistent practice. Mindfulness allows us to observe our deepest emotions, bringing them to the surface so we can deal with them instead of hiding them. To escape the trap you must first analyse it. It's only after looking at it deliberately that you can escape.
Understand that the impulses from your dark side are not inherently bad. They are the price you pay for being human. Learn to tame them so that they can never consume you again. Increasing your awareness gives you the choice to choose your actions. That is how you can feel the pull, show compassion to yourself, and choose to do something else to pave your road to freedom. This is the power that comes from understanding your dark side.
Do this and I promise you will be one step closer to living and dying well.