How to have Extreme Discipline – The Jocko Willink Method
Jocko Willink got a 4.0 GPA in college and served in the military for 20 years as platoon commander of the notorious Navy Seals Team 3 during the Iraq War. He then retired with several honorary badges. He also wrote a best-selling book called 'Extreme Ownership' and started a successful leadership consulting firm with War Time homie Leif Babin. Additionally, Jocko has a podcast and YouTube channel that attracts millions of subscribers. Oh yeah, I forgot to mention he's also a blackbelt in Brazilian Jiu-Jitsu and can probably eliminate you with his bare hands.
Jocko attributes his success to discipline.
In this Article we break down 6 things you can do right now to get Jocko-level discipline.
The Power of Visualization
In the military, discipline was not optional for Jocko as failure to be disciplined could have led to his death or that of his fellow comrades. Such extreme scenarios can immediately change how we see ourselves and our approach to life; a boy who loses his parents at a young age quickly becomes more responsible and self-sufficient. A man who is told he has lung cancer no longer sees cigarettes as an option.
So, what do we do when we don't have extreme circumstances motivating us? Surely, we don't have to wait for disasters in order to become more disciplined. During episode 107 of the Tim Ferriss show, Jocko provided some amazing insight into his early-morning thoughts.
"I'm thinking about the enemy…we're gonna meet…when I wake up in the morning, I'm thinking to myself, 'What can I do to be ready for that moment, which is coming, which is coming?'"
To increase your discipline, you need to visualize a high-stakes situation of good or bad circumstances. Visualization is a powerful tool: often what we think repeatedly and vividly is believed by the subconscious mind which can then catapult us into action.
The first man to deadlift 500kg, Eddie Hall, attributes the success of his lift to a visualization of a deep and dark situation on which he worked with a hypnotherapist. First, find out if you are motivated by positive situations or negative ones.
When you studied at school, did getting a good grade motivate you or was it the fear of failing? What ever affects you emotionally, find it and visualize it clearly to catapult you into action.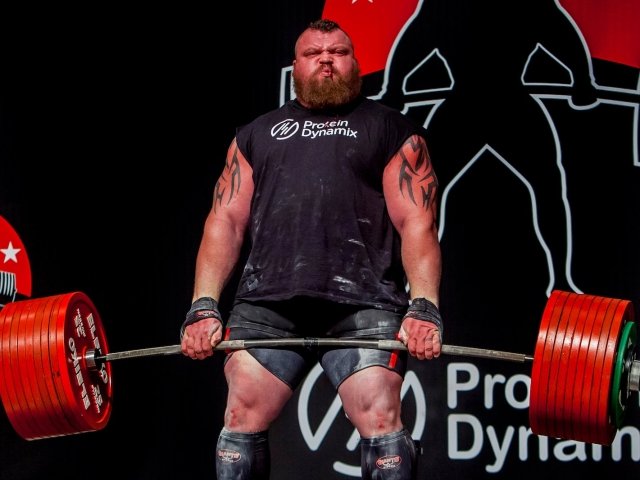 Systems and habit-building
When someone asked Jocko how he is able to wake up and work out at 4:30AM every morning, this is what he said.
"You can pick a song that starts off nice and mellow and that kind
of builds. You gotta have the gear pre-staged. The morning gear has to be pre-staged.
So we're not pulling open drawers I'm not flipping on lights or not searching for stuff.
No we get up we walk out of the room, yeah quietly – So shut off the secondary and tertiary alarms and then get out of the room. Maybe even have your toothbrush and your toothpaste staged in another bathroom or in the kitchen."
He creates systems to ensure that he stays disciplined. You want to make the path of doing what needs to be done linear. The more obstacles in the way, the more opportunities for your mind to get distracted or to rationalize a way out.
Make doing the work or at least starting on it the easiest thing. Change your environment to help facilitate you achieving your goals (read 'How to Stop Procrastinating' if you want to learn more about this).
For example, if you want to read more books, ensure you have a book lying on your bed ready to greet you before you go to sleep.
If you want to eat healthy: delete all meal-delivery services from your phone, throw away any junk food, and store delicious, pre-made healthy foods in the fridge.
If you want to do cardio, find a sport that you love and use it for cardio. I hate the Stairmaster, but I love hitting the boxing bag. Make life easier for yourself wherever you can.
Often, we take our lives for granted and complain as a means of coping. Jocko is very cautious as to not complain about things. He does this by putting everything into context.
When we contemplate the fact that other people in the world are battling serious health issues like cancer, sleeping with no roof over their heads and starving, we can immediately disregard our first-world problems. Going for a run doesn't seem so bad when you contemplate the fact that you are lucky to have legs. Working on your business and making sales calls isn't an issue when you realize you didn't have to work in a mine pickaxing for blood diamonds in Sierra Leone.
Jocko's most popular video is called 'Good'. It explains his philosophy towards seemingly negative events.
"Good."
The same mentality can be used to maintain discipline. I like to call this a stoic reframe. The philosophy of stoicism is based around this principle; turning obstacles into pathways of success by reframing them in our minds.
The Roman emperor and famous stoic philosopher Marcus Aurelius once said,
"If you are pained by external things, it is not they that disturb you, but your own judgement of them. And it is in your power to wipe out that judgement now."
What stops you from being disciplined is your judgement of the task. It is the judgement that we must reframe and to it provide new meaning.
Usain Bolt was disciplined about his marathon training because he understood that more training increased his likelihood of a gold medal at the Olympics. Reframe the situation to make it fit in with your reality and goals.
When you look deep enough you will see that you can reframe almost anything, thus making it easier to stay disciplined.
Discipline = Freedom
"GO!"
"NO!"
Jocko constantly says a lot of the same short phrases repeatedly.
These phrases are called mantras and serve as reminders for the brain. When the brain is left to its own devices it will find a way to rationalize itself out of a situation. However, when it hears a familiar phrase it will be reminded of what to do.
You cannot allow your brain to start thinking. You must replace the thinking with action. In this way mantras serve as small computer programs that initiate a desired task. Just look at Jocko's replies on his 'Ask me anything' Reddit post – short, action-based, and to the point.
Leif Babin, who served in the Navy Seals, explained in Extreme Ownership how the Seals would often say "Good times" as a mantra. A saying that could be used to also reframe the negativity of a situation.
Jocko talks about the myth of Sisyphus – a Greek king who was punished by Zeus for his cruelty. He was forced to push a huge boulder up a steep hill only to watch it roll back down again. This cycle would repeat itself for an eternity. Jocko compares his life to Sisyphus; his grind being squatting for over 25 years, Brazilian Jiu-Jitsu, building businesses, and his time in the military.
However, the main difference between Sisyphus and Jocko is this:
"If I ever got the rock to the top of the mountain and it stayed there… I'd push it back down myself."
You must learn to love the process. Love the grind of doing hard shit because the path is fulfilling. It's never about the goal, and it never has been. It's about who you become through the process, so you must fall in love with it.
 Jocko is a series winner and has been able to achieve greatness and freedom through his extreme discipline. However, you don't need to serve in the Navy Seals to develop amazing discipline. Utilize the tools at your disposal: visualization, creating systems, never complaining, stoic reframes, personal mantras, and remember to enjoy the process.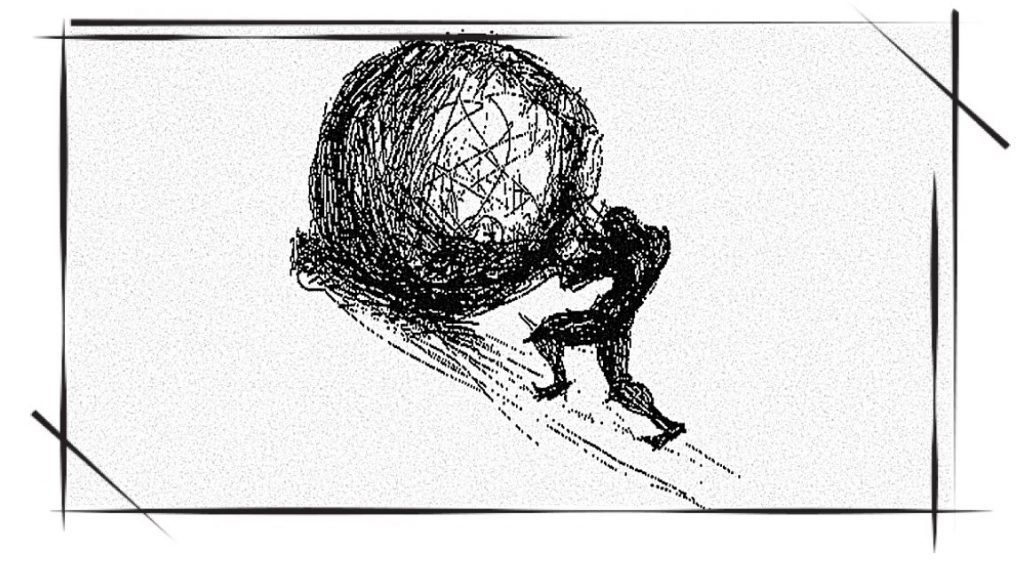 Do this and you will be one step closer to living and dying well.